Elixinol 300 mg Cinnamint Flavored CBD oil is a full spectrum CBD product. This is a less concentrated formula that gives you 5 mg of CBD in each ½ ml dose (as recommended on the bottle.) Elixinol has a vision to globally educate, inspire and empower others to live naturally healthy, happy lives using their Cannabinoid rich products.
The Elixinol Company
Elixinol is a "seed to store" company that grows, processes and bottles their products all in Colorado. They use organic farming practices for their industrial hemp. Elixinol then uses Super Critical CO2 extraction and organic cane ethanol distillation processes to create their full spectrum CBD products. Each product maintains the full cannabinoid profile from the high CBD concentrated hemp plant, which allows the naturally occurring compounds found within the Cannabis plant to work together synergistically in what is called the Entourage Effect.
Other Elixinol product reviews
Elixinol 300mg Citrus Twist Liposome Hemp Oil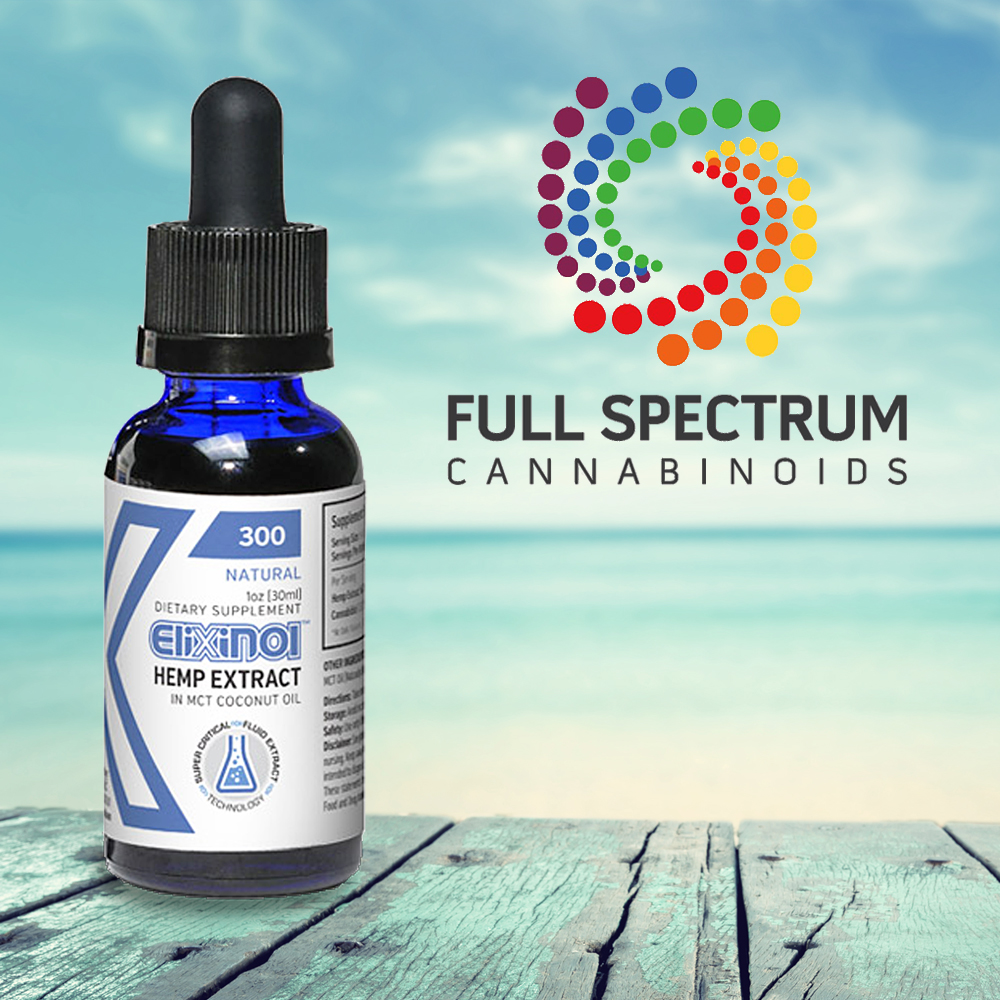 Important Info about Elixinol 300 mg Cinnamint CBD oil
The Elixinol 300 mg Cinnamint CBD oil comes in a 30 ml bottle and contains 300 mg of CBD oil in the bottle. The recommended dose is ½ a dropper, or about 5 mg of full spectrum CBD 3 times a day, with 60 servings in each bottle. Elixinol 300 mg Cinnamint CBD oil is organic and uses Coconut Oil as the carrier base. Elixinol does carry a non-flavored 300 mg concentration, but I did not try that.
Elixinol 300 mg Cinnamint CBD Oil Summary

Flavors Available
Cinnamint and Natural
Ingredients
Organic CBD,

MCT Coconut Oil,

Organic Peppermint Extract,

CO2 Cinnamon Extract

Suggested serving size
½ ml
Amount of CBD per Serving
5 mg of CBD
Available bottle sizes
30 ml
Amount of CBD in bottles
300 mg
Carrier Oil
MCT Coconut Oil
Attributes
Organic Hemp, cGMP,

Single Sourced Product,

CO2 and Pure Cane Ethanol Extraction

Test Results Available
Available Online
What It's Like Supplementing with Elixinol 300 mg Cinnamint CBD Oil
My first thought about the Elixinol 300 mg Cinnamint was that the bottle was BUSY! The Elixinol 300 mg Cinnamint Flavored CBD oil comes in a dark blue bottle that is vacuumed sealed. The bottle itself is busy! It has a white label that has a big light green X visible on the majority of the label The brand name itself is in a smaller font. On the bottle is the entire amount of CBD in the bottle (300 mg) on the top to the right of the X, and then you see a recommended dose instruction. You'll also find the nutritional facts and active ingredients list. The included dropper does have measurements in .25 ml increments. Still we have to remember that it's only 300 mg bottle and should have much lower effects compare to other 2500 mg CBD Oils.
My first thoughts on Elixinol 300 mg Cinnamint CBD oil
When I opened the bottle, I could immediately smell Cinnamon (which I love.) The oil itself is dark, amber-green, which is common in full spectrum products. The flavor profile is interesting. When I first took the product, I immediately tasted Cinnamon (and a little mint). It was easy to hold under my tongue, but then after the recommended 60 seconds under my tongue, when I swallowed the supplement, it had an alcohol burn with a much stronger mint flavor. I also noticed a strong minty alcohol residual flavor.
"I loved the way this product smells and immediately tastes"
Supplementing with Elixinol 300 mg Cinnamint Flavored CBD Oil
The first time I took the recommended ½ dropper midday, and was able to notice a difference in the pain in my feet. (I have chronic pain from plantar fasciitis.) Within about 30 minutes, the pain had subsided but that level wasn't quite enough to eliminate all the pain. That night, I took a full dropper to see how it would help me sleep and, the 10 mg of full spectrum CBD was enough to help me fall asleep and stay asleep and my chronic painful spots finally subsided. Normally, I would expect that sort of relief from a concentration that is about twice as strong.
Over the next few days, I continued with the full dropper as my dose, in the morning, and at night. I didn't feel like I needed anything else (even though the recommended dose says take ½ dropper 3 times a day.) The alcohol burn was there each time I took the supplement, but it was only for a moment and went away quicker when I quickly followed the supplement with a drink. I also noticed that when I took the supplement on days that I lifted weights, I didn't experience the typical post-workout soreness.
The Best things about Elixinol 300 mg Cinnamint CBD oil
I loved the way this product smells and immediately tastes. I love cinnamon, so it was great smelling. For a full spectrum product, the cinnamon and mint definitely mask the earthy undertones of the Cannabis Plant. I also liked how effective the 10 mg of CBD was for my chronic issues (which is, in fact, twice the recommended dose.) I liked that the product came with a measured dropper, for easier supplementation. I also appreciated the value I got with the product. With 60 doses (if you stay with the ½ ml dose recommendation) in each 30 ml bottle, the Elxinol 300 mg Cinnamint Flavored full spectrum CBD oil comes in very competitively compared to other full spectrum similarly concentrated products.
Three complaints about this product
The pleasant Cinnamon flavor is overpowered by alcohol flavor when I swallow the product. This actually burned a little and left a bad after-taste. The packaging is a little busy and harder to read with the light green on white. In fact, it is hard to tell exactly which product you have unless you know exactly where to look since the packaging is so busy, and the color schemes are harder to distinguish between. Definitely keep in mind that there is no QR code on the bottle to get the analysis report, so you have to go to the product website.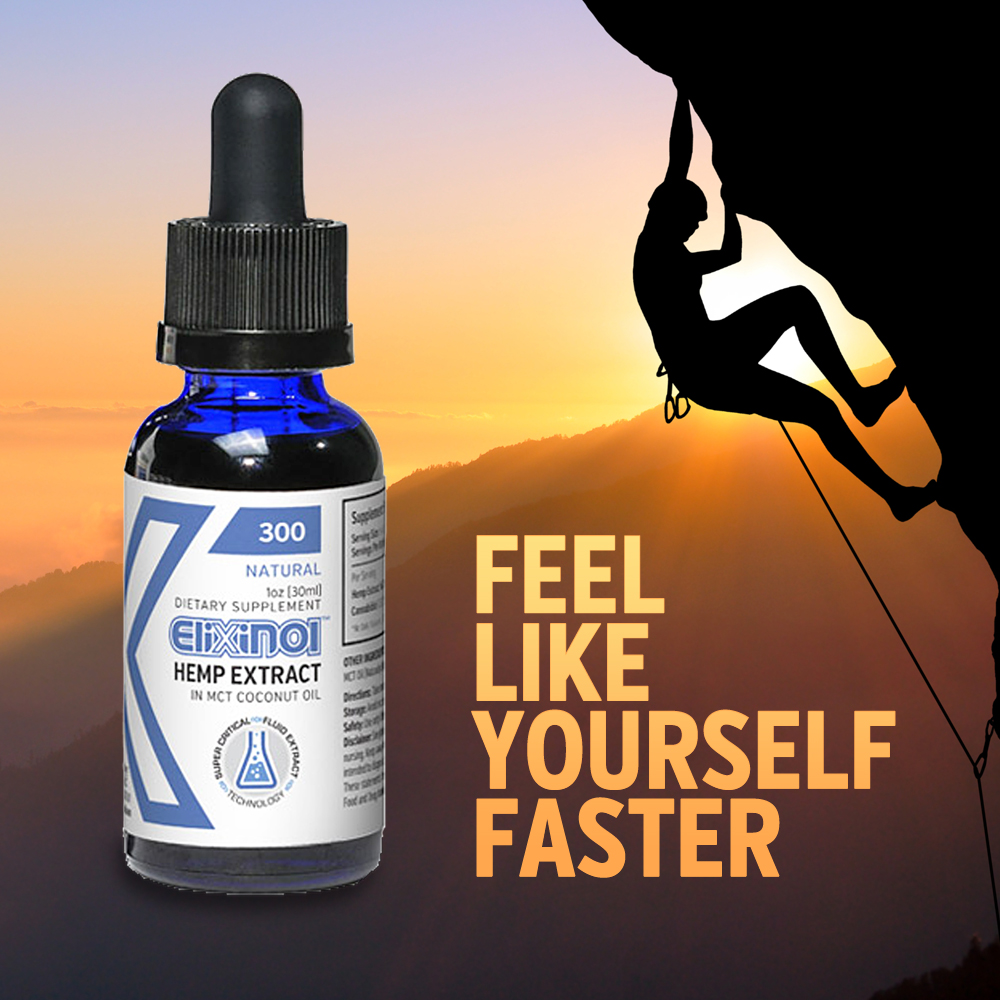 What you need to know about Elixinol 300 mg Cinnamint Flavored CBD Oil
This is a High Quality Affordable Full Spectrum Product
The Elixinol 300 mg CInnamint Flavored Full Spectrum CBD oil comes in at a very good value relative to similar lower concentrated full spectrum CBD products. With each bottle having a suggested 60 doses, that creates a product that has the ability to last a month or longer depending on dose requirements. Plus, the fact that Elixinol maintains control of the product from seed to bottle with all organic ingredients, you really do get a great value for the bottle.
Elixinol 300 mg Cinnamint Full Spectrum CBD Stats
Contains 5 mg of Colorado grown, single-sourced full spectrum CBD per 1/2 ml
Comes in a 30 ml bottle
One bottle contains 60 servings
Cinnamint Flavor (which is a mix of cinnamon and peppermint)
Thanks for reading this review! If you are interested in learning more about hemp products, be sure you are subscribed to the Green Valley Nation channel for the most inclusive library on Hemp and Hemp Products.
Elixinol 300 mg Cinnamint CBD Oil
Pros: Organic, single-sourced Colorado hemp, full Spectrum, no earthy plant taste, low-to mid strength concentration, good value
Cons: Alcohol after-burn taste, harder to read and understand packaging, test results only available on the website